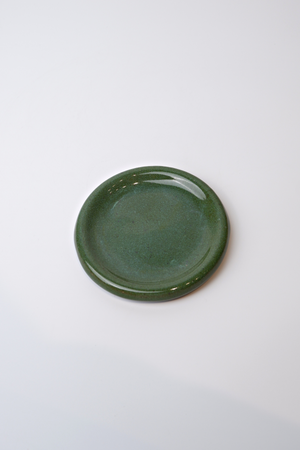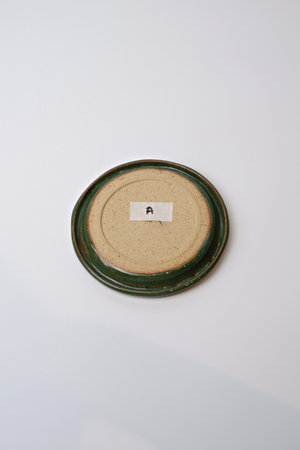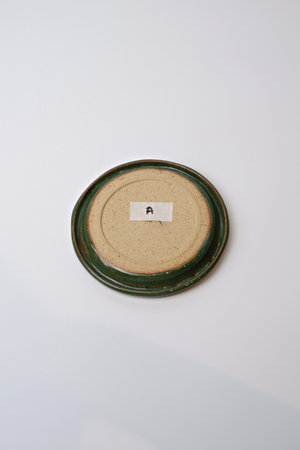 Drop Rim Platito in Emerald (A)
Dimensions: 0.5H x 5.5W inches 

We only have 1 piece of this item. 
This piece is waterproof, food safe, lead free and microwave safe. 
These are 100% handmade, unique and made in Manila.
Please note that there are imperfections such as cracks. These are only superficial and do not affect the safety and functionality of the piece. 
If you have any questions, please feel free to reach us on Instagram @
bumi.and.ashe
and email at bumi.pottery.manila@gmail.com