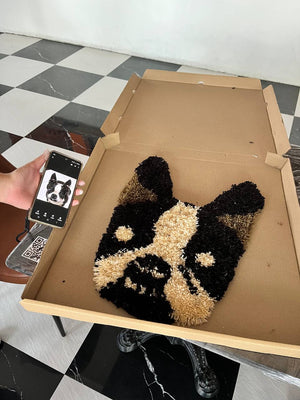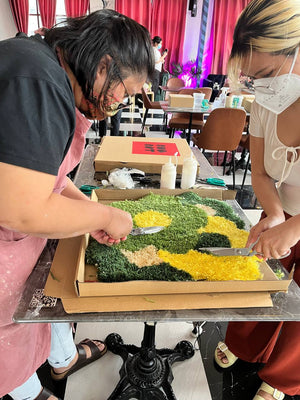 Rug Making Class Gift Card
Gift Card for Rug Making Class

Perfect gift for your friends and loved ones! Create and have fun in making your own vibrant rugs. 
Available for Rug Tufting at Bumi and Ashe Pottery Studio

Make an original piece from start to finish. Tuft your own rug in this 3 hour rug tufting workshop -- The first ever in Manila.

The yarns are made with the highest quality of rug yarn so that they can be placed in a high foot traffic area.

Class Inclusions:
- use of tufting gun
- use of threader and scissors
- unlimited choices of yarn colors
- backing kit

IMPORTANT NOTE:
Upon confirmation of payment, you will receive a special code that will be used in checkout of the class of your choice.

This is not a physical product; you will receive the gift card via email.